Saturday, October 9 at 9:30 p.m.
New show added! Friday, October 15 at 9:30 p.m.
Admission is $5, or, included with admission for Imaginary Letters, Mozart Remembered on Friday, October 15.
Three idiosyncratic characters — an insurance salesman, a volunteer firefighter, and a standardized test instructor — tell of a fatal motorcycle crash on a rural Virginia road. Rapidly switching between interwoven monologues, with vivid details and unexpected points of view, Life Insurance creates a tragicomic world of restless intensity and stubborn hopes.

Second show added, by popular demand!
Friday, October 15 at 9:30 p.m.
For one performance only!
Please note, the start time is approximately 9:30 p.m.; Life Insurance will begin after the talkback with Michael White, following the Friday, October 15th performance of Imaginary Letters, Mozart Remembered.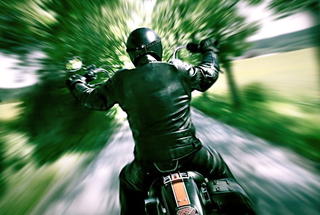 About Joel Jones:
Joel Jones is a writer and performer from Charlottesville, VA, now based in New York City. Joel has worked as a dramaturg, director, producer, set designer, guitarist, and playwright-in-residence for various theater groups, while also working as a limousine driver, short order cook, bartender and carpenter to keep from starving. His favorite job was teaching English in the Czech Republic.
Joel's plays, particularly his "Barhoppers" plays (10-15 minute plays set & performed in bars), have been widely produced in Virginia, Boston, New York and once at a scientific research station in Antarctica.