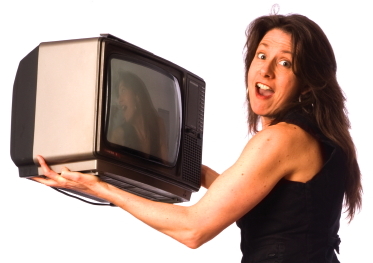 One performance only!
Saturday November 12
General Admission $15 (Suggested Donation)
The show runs roughly 30 minutes and there will be a post show Q&A and Reception. Seating is limited, Reservations advised, 434.361.1999.
Straight outta Denmark!
A Performance by Annika B. Lewis
Presented by the Performers Exchange Project
Acclaimed Danish/Swedish performance artist Annika B. Lewis performs on the heels of a residency in Washington DC, including a run at the DC Arts Center.
Annika Lewis, in her Danish Arts Council-funded Kassandra Production LET'S GET PERSONAL, utilizes humor, absurdity and the self-help culture to deliver a provocative performance about the role of personal branding in attaining professional success. Lewis, who is known for merging technology, theatre and dance, delivers this parody in the form of a motivational lecture and performance on how to successfully use blunders on Facebook and official public apologies for personal optimization. In twisting the entire milieu of motivational speaking she acidly comments on the roles of collective bedazzlement, radical political positioning, and the arts in society.
"Let's Get Personal" is a darkly funny riff on George Orwell's "1984." -The Washington Times
Annika Lewis
Choreographer/director/artist Annika B. Lewis studied at Larssons Theatre Academy in Gothenburg/Sweden and at the Istituto di Arte Scenica (Institute for Scenic Art) in Pontremoli/Italy from 1987 to 1990. She went on to complete her post-graduate studies in theatre in 2002 at Scut/Gitis, the state theatre school of Moscow, Russia. Additionally Lewis has studied various forms of dance and choreography. In 1998, Lewis founded Kassandra Production through which she has created work characterized by a conceptually strong interdisciplinary approach, mixing the trivial with the philosophical to examine modern humanity in a challenging and entertaining way. Lewis has toured Denmark, Sweden, Norway, Iceland, Portugal, Germany, Russia, Latvia, Belgium, Brazil, the United Kingdom and now the United States with her performances, and installations. Her acting credits include: Year accountancies (2010), Let's Get Personal (2010), Body Box#1 (2009), TWIST cabaret (2009), eXtasy (2009), Full Body Treatment (2008), Life Hacking (2008), XpositionREVERSE: Aarhus-Gothenburg (2006), Dancin' Madly Backwards (2006), Life Is Fabulous (2005), Displacement (2005), XpositionLAB (2004), My Heart Is Yours (2004), Aurora Borealis: Aarhus-Reykjavik (2003), Delusion (2003), The Experiment of Choice/Limbo.03 (2003), Symposium X (2002), Real Time Open Door (2000), Real Time Lab (1999), A Thorn in the Eye (1998).
Performers Exchange Project

The Performers Exchange Project (PEP) is a collective of Central Virginia theatre artists with a two-fold mission:
To develop and perform original works in and for our own communities. To date we have created three original performances (Zelda & Lucia's Loony Bin Tragedy, Dido Versus The Squid Monster and the full length piece Our American Ann Sisters), produced two large-scale collaborative carnivals ( Wunderkammer and Shentai) at the Ix Building in Charlottesville, and toured a working demonstration called "Building Performance."
To host like-minded performers from around the U.S. and the world for residencies of performance, workshops, and exchange. Our first exchange, in 2005, was with Serbia's Dah Theatre/Jadranka Andjelic Project. To maximize the human contact and conversation, we provided food, shelter and performing space to our guests. In exchange for their performances and workshops, we offered our experience of living/working in this community, as well as our own performances and training demonstrations. We believe that the interaction instigated by our collective can serve as an example and catalyst for an everwidening network of like-minded artists opening their doors and sharing their communities.