Monday, March 17
See some photos from the evening over at Nelson County Life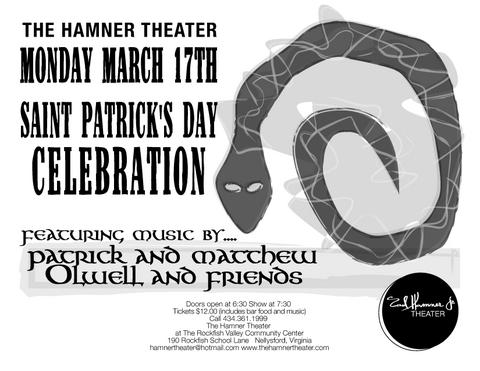 Come & join us in raising a glass to St Patrick.
Internationally-renowned flute-maker Patrick Olwell gathers together family & friends to celebrate St Patrick's Day at the Hamner. Music, dancing.
Patrick Olwell, Irish flute
Matthew Olwell, percussion & dance
David Scheim, Celtic harp
Bronwen Keith-Hynes, fiddle
Bar/door opens at 6:30pm
Music begins at 7:30pm
Tickets $12, includes bar food & music
Give a flyer to a friend – to download, right click & save link as …thanks!
st paddy flyer.pdf (221.47 KB)