Saturday, December 13 – All Day!
Starting at 10:00am, we will show the classic Christmas movies on our big screen.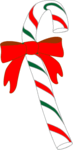 10:00am – A Charlie Brown Christmas
10:30am – How the Grinch Stole Christmas
1:00pm – Miracle on 34th Street
3:30pm – The Christmas Story
5:30pm – It's a Wonderful Life
8:00pm – Elf
10:00pm – Scrooged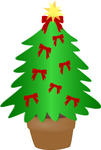 Caroling and cider, a special appearance by Santa Claus and candy canes for all.
Bring your children and let them watch a movie while you have a glass of eggnog with friends…or watch the movie.
$3 for one, or a day pass for $5