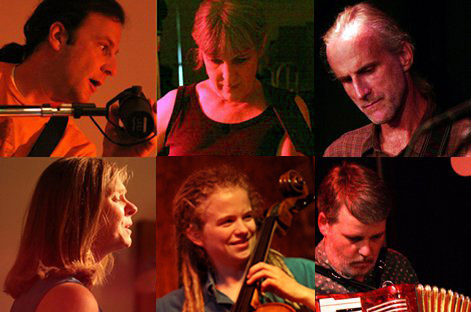 Hamner Theater Nightclub Series presents
Blue Line Highway
A unique Americana hybrid of blues, contemporary pop, and traditional country music.
Saturday, January 28, 2012
Music 7:30PM, Doors 7:00PM
Admission $15. A la carte food and drink available. Reservations requested, call 434.361.1999. Or you may buy tickets online at our partner Lynchburg Tickets.
Blue Line Highway is:
John Leedes — guitar, vocals
Julia Dooley — vocals, percussion, harmonica
Melissa McKenna — vocals, guitar
Joe Connor — accordion
Doug Austin — mandolin, penny whistle
Constance Sisk – electric 5 string cello
Listen to Blue Line Highway.