Boomie Pedersen (artistic and managing director) was born and raised in New York City and was for many years a professional-track scholarship student with the Joffrey Ballet. She gave up the dance to attend Princeton University, where she eventually majored in English and Theater and won the Frances LeMoyne Paige Prize at graduation for both theater and dance. She spent 10 years on and off in Tokyo, Japan, where she did professional voice-over work, ran Tokyo Theater for Children, was actor, director and board member for Tokyo International Players and wrote several commissioned pieces for Earth Day and other special events. She also taught English at several Tokyo colleges and worked with a group using drama to teach language skills, as well as doing a stint at Temple University as a theater teacher. Next came a brief 18 months in Los Angeles, where she was involved in the Asian Theater Lab and acted in the premiere performance of Widescreen Version of the World by Han Ong, as well as working with the Los Angeles Shakespeare Festival.
When she relocated to Charlottesville in 1995, Boomie became involved at Live Arts both as an actor (Scrooge, Who's Afraid of Virginia Woolf, Assassins, Edward the II, Copenhagen, Noises Off, Old Times and most recently August: Osage County) and a director (Three Tall Women, Buried Child, Play About the Baby, The Underpants, Glengarry Glen Ross). She also worked with the Nelson County Drama Foundation and mounted an outdoor production of Earl Hamner's The Conflict at Mountain Cove Vineyard in 1998 and 1999. She has worked with Offstage Theater, Four County Players, Piedmont Virginia Community College, UVA's Drama Department, Heritage Rep and Wintergreen Performing Arts. She taught theater at Renaissance School in Charlottesville for four years, served as an adjunct theater teacher at the Governor's School in Fishersville and was adjunct professor of Acting and Directing at Randolph College in Lynchburg.
Boomie lives in Crozet with the two youngest of her six children, a husband/theater collaborator and several cats and dogs. She founded the Hamner Theater with Peter Coy in 2005 and has directed and produced several dozen productions there. She served as Artistic Director for the Earl Hamner Playwrights Conference (now the Virginia Playwrights & Screenwriters Initiative) in 2006 and 2007 and continues in that capacity for the Virginia Playwrights and Screenwriters Initiative. She recently saw her long-time vision of theater collaboration come to fruition with the founding of the Central Virginia Theatre Alliance (CVTA) of which the Hamner is a founding member.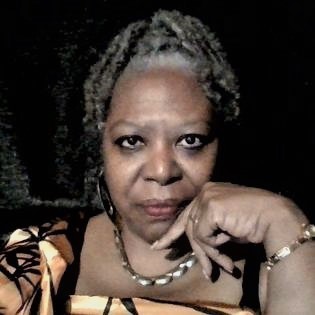 Royal Shirée (playwright in residence)
Playwright/solo performer, Royal Shirée has been produced by Lynchburg College, Randolph
College, Waterworks Players Theatre, Leading Ladies NY, Downtown Urban Theater Festival
NY, Live Arts Charlottesville, and a professional reading by Virginia Playwrights and
Screenwriters Initiative. Her solo show, Clippings, has been performed throughout Virginia and in New York. MOJOAA Performing Arts Company performed her piece, Victory, in
"Reclamation, 'Female Voices of Color." Her ten-minute plays have been produced coast-to-coast
Shirée was nominated for the "James River Council Arts and Humanities', Celebrate Diversity: Black Artists in Lynchburg." Shirée is a former board member and producer/director for Riverviews Artspace where she created "Perspective Presents," training non-professional and novice storytellers to perform true stories interpreted from themes. She is currently the Resident Playwright and board member at Hamner Theatre; is a member of the Central Virginia Theatre Alliance; Honor Roll!, an advocacy and action group of women+ playwrights over 40; is a Fellow at the Virginia Center for the Creative Arts and a Dramatists Guild member. Shirée earned a hybrid English M.A. in Scholarship and Creative Writing from Lynchburg College 2012 and an M.F.A. in Playwriting from Hollins University 2013.