Music 7:30 pm, Doors/Bar/Food 6:30 pm.
Tickets are $20 (or 2 for $35), includes food (by reservation only)
Please call 434-361-1999 for reservations.
Join us for Nelson County's own Molimo (myspace)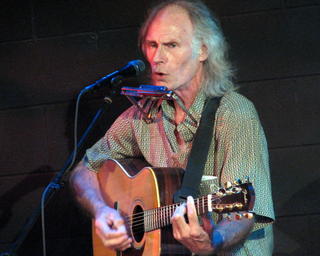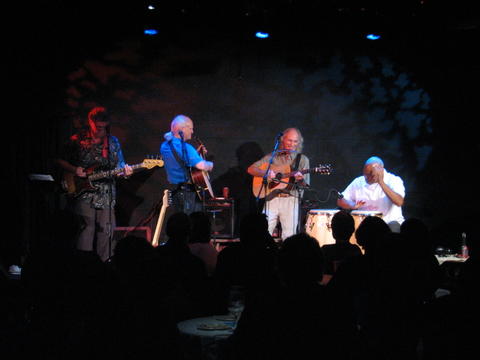 Molimo brings high energy folk rock with a conscience to the stage with full harmony and songs that make you want to jump out of your seat and take action. Molimo's album "Songs in Times of Madness", articulate and engaging, will take you back to a time when songs reached into the heart and soul of listeners with a power that could change the world.
Molimo is the combined talents of Jim McAvoy, Kevin Crowe, RW Smith & Tom Serrano.
Click to listen to Molimo's Walking on Water
Give a flyer to a friend!
MOLIMO flyer (Right click & save-link-as to download.)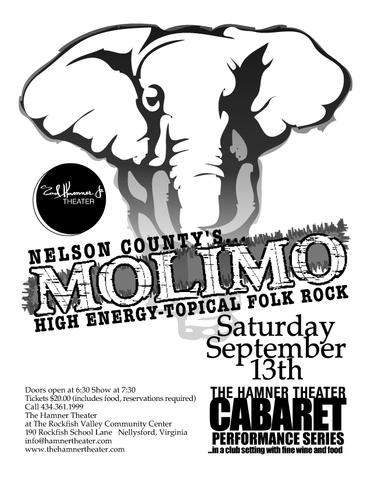 Kevin Crowe – songwriter, bass, vox, guitar: a childhood divided by Japan and Virginia…English degree leveraged a life of songwriting, carpentry and wood fired pottery….favorite color: wood ash
Jim McAvoy – songwriter, guitar, harmonica, vox: native Virginian from Maine who builds things that work.
RW Smith – producer, bass, guitar, keyboard, vox: Texas roots and a musician since the age of 10… from Africa, Europe and 'round to Asia working the oil fields and absorbing a myriad of musical influences.
Tom Serrano – conga and percussion: From Puerto Rico via New York with a taste for Salsa (and chips).