April 11, 2009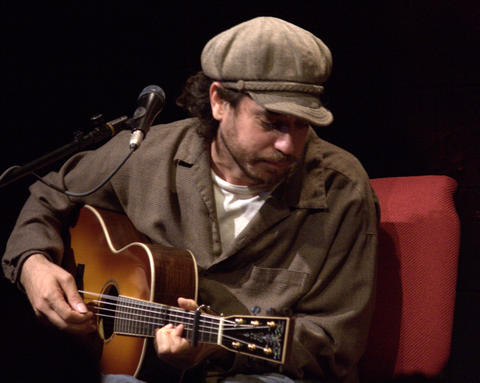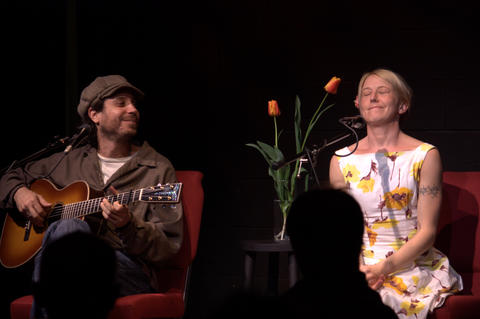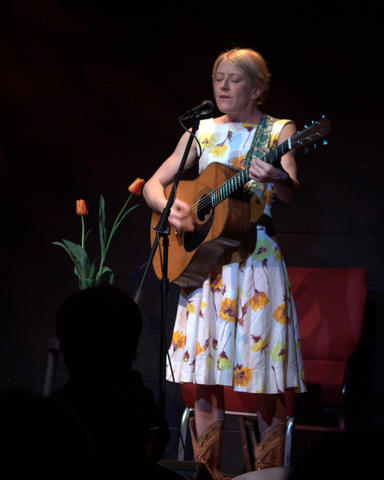 Saturday, April 11
Danny Schmidt
With special guest Carrie Elkin
Music 7:30 pm, Doors/Bar open at 6:30 pm.
Tickets are $20, or 2 for $35, includes food (reservations required)
Please call 434-361-1999 for reservations.

Danny's new album,
INSTEAD THE FOREST ROSE TO SING
was released March 10th, 2009.
'I believe in restless hunger…I believe in private thunder
…I believe in living smitten, I believe all hearts will mend. I believe our book is written By our company of friends' – from Company of Friends, Little Grey Sheep
"The songs are fascinating and intriguing, even mysterious. The singing is warm and unassuming, letting the stories lead him. The melodies are captivating. And the writer is gifted. Go find Danny Schmidt and listen." – Marilyn Rea Beyer, WUMB Radio in Boston
"Danny Schmidt is a young man with blazing lyrical skills and a deserved cult following." – Andrew Hawkey, Cambria Arts UK
Austin, TX-based singer/songwriter, Danny Schmidt has been building an enthusiastic (nearly cult-like) following while simultaneously inspiring the admiration of his fellow artists and critical acclaim from industry professionals. He is the real deal, an authentic timeless troubadour in the tradition of Townes Van Zandt, Bob Dylan, Leonard Cohen, and Dave Carter, who delivers his craft with a quiet power, a level of complexity, and an underlying humanity that is truly rare in this age of sound bite marketeering.
It's his songwriting which won him the prestigous Kerrville New Folk award, but it's his intense live performances that leave listeners with a sense that each of his songs is necessary, plain and simple. His guitar work is effortless and sparkling, his arrangements are fresh and unpredictable, his voice ageless. Stylistically and musically, Danny's writing spans an impressively diverse reach, from deeply-rooted Appalachian mountain gospel to haunted English balladry, from syncopated Piedmont country blues to vagabond 60's protest folk-stumpery.
He tackles universal themes of love, loss, and longing . . . restless discontent and grateful joy. And he captures both the sorrow and the beauty inherent in our everyday lives with the wisdom of a perceptive, compassionate elder and with the innocent awe and tenderness of a child.
In the words of Sing Out Magazine: "He is perhaps the best new songwriter we've heard in the last 15 years." And in the words of Texas Monthly: "With seductive simplicity, his music simply demands your attention."
This is one show not to be missed.
Give a flyer to a friend!
Danny Schmidt flyer (Right click & save-link-as to download.)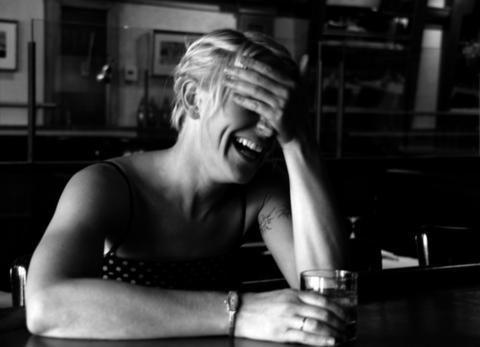 About Carrie Elkin:
"What a wonderful album this is. I'm thinking Patti Griffin, Nanci Griffith and Iris DeMent. It's spellbinding, from the opening track to 'Gospel Song' at the end, this is a real treat! 'Questions about Angels' made the hairs on
the back of my neck stand on end." – BBC Radio, on 'The Jeopardy of Circumstance'
A troubadour in the most classic fashion, Elkin has ridden a Gypsy breeze of serendipity for the last ten years, landing for a time in Cleveland, Athens, Taos, Steamboat Springs, Colorado Springs and Boston, finally coming to settle in Austin, TX in the summer of 2007. It's exactly this sort of openness to the people and places that pass through her life, and to the opportunities that might emerge in every new and particular circumstance, that grew to become the central theme of this new album . . . and the very process by which Elkin somehow managed to find herself in the midst of some of Austin's finest musicians and producers, literally, within days of arriving in town. While already making quite a buzz around the Austin scene with her highly spirited and spontaneous performances, Elkin spends the majority of her time on the road still, touring nationally and in the UK and Europe.
Listen to Carrie Elkin at sonicbids.