Show 7:30 pm, Doors/Bar 6:30 pm.
Tickets are $20, or 2 for $35, includes food (reservations required)
Please call 434-361-1999 for reservations.
A night of music and dance from Ireland and North America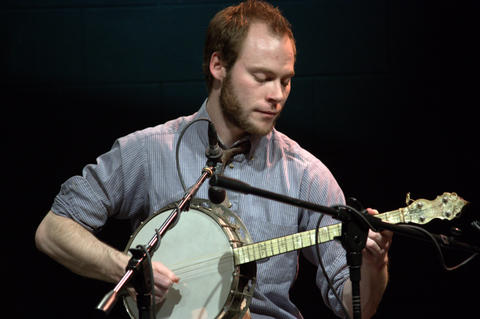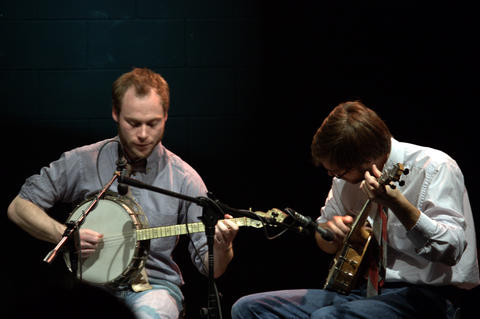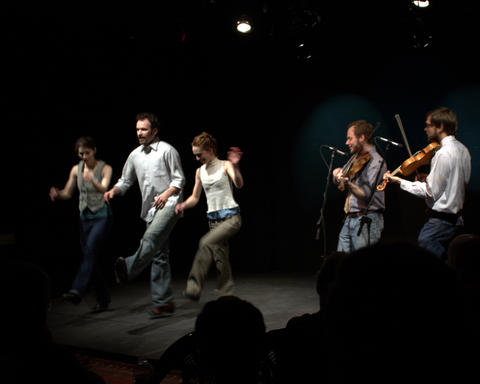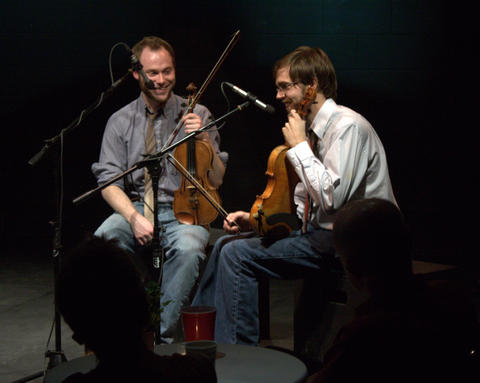 Cleek Schrey and Graham DeZarn are a fiddle duo (sometimes fiddle and viola) from Virginia. They play traditional Irish music "with curiosity and possibility". They first met more than ten years ago at the Augusta Heritage Festival in Elkins, West Virginia. At age 15, the two made a prescient debut during the student showcase at Boston College's Gaelic Roots Irish Arts week. Over the years they occasionally played and studied together with such noted fiddle-players as James Kelly and Liz Carroll but lost touch during "the college years". Now based in Charlottesville, Cleek and Graham have developed a particular musical rapport. C & G perform in the United States and Europe for dances and noise festivals, on stage and in kitchens.
Good Foot Dance Company is a percussive dance theater trio. Meg Madden, Emily Oleson, and Matthew Olwell have been dancing together since 2005, and delight in taking traditional forms, melding them with unexpected subjects to form a new kind of dance theater. You might recognize them as 'the tap dancing Vampirates' of Wunderkammer and Shentai fame, or as the 'ambitious economists' from Robin Hood at the Paramount Theater. Most recently they appeared at Live Arts as part of the first Live Arts Dance Festival. Good Foot is committed to keeping traditional percussive dance alive, while testing its boundaries.
Download a flyer for a friend