Sound Direction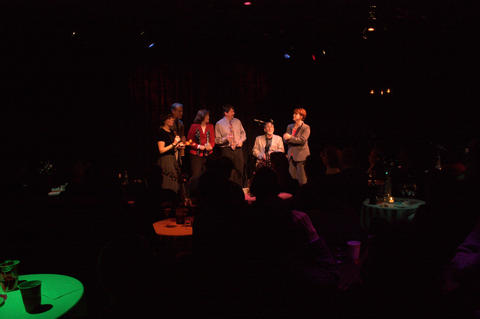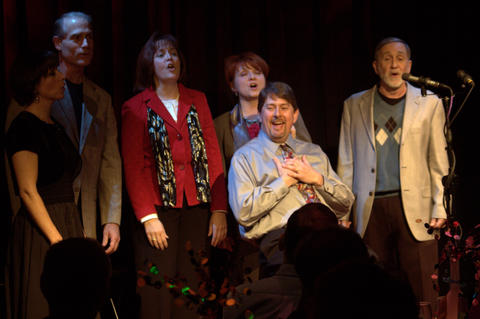 Show 7:30 pm, Doors/Bar/Food 6:30 pm.
Tickets are $20, or 2 for $35, includes food (reservations required)
Please call 434-361-1999 for reservations.


a cappella jazz, pop and folk
Performing again after a four-year hiatus, Sound Direction will make their first appearance at the Hamner Theater Cabaret series Saturday, January 16.
Sound Direction is an a cappella sextet made up of three couples from the Shenandoah Valley, Betsy & Keith Dishman, Kim & David Tate and Bettie & John Tindall. Imagine a sound with the tight harmonies of a jazz ensemble, the street corner appeal of American doo-wop and the vocal purity of a choir, and you've got Sound Direction.
The group performs a wide variety of music in the a cappella style, including vocal jazz, popular standards, spirituals, novelty numbers, folk tunes and seasonal music.
Sound Direction formed in the fall of 1995, bringing together the diverse and varied backgrounds of the six musicians. They have appeared throughout Virginia, delighting audiences with their eclectic program, light-hearted humor and vocal stylings. Highlights include performances at Jazz-in-the-Park (Staunton), Christmas at Augusta Stone, James River Bateau Festival, Fredericksburg Candlelight Tour, An Evening at Blackstone, as well as First Night celebrations in Waynesboro, Roanoke, Charlottesville and Harrisonburg.
In December of 1997, Sound Direction released their first album, First Course, which includes some of their favorite jazz, pop and folk tunes. In December of 2000, they released Holiday Treats, a collection of Christmas songs including "Winter Wonderland", "Sleigh Ride", "I Saw Three Ships" and "Infant Holy", and featuring guest musicians Buddy Thomas (guitar) and Joe Dockery (percussion).