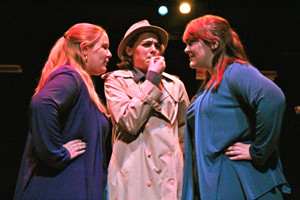 Friday January 20, 2012
Saturday January 21, 2012
An evening in three acts:
Antigone Now by Melissa Cooper, a contemporary take on an age-old tragic tale;
Mystery-in-the-Round by Kay Bethea, Professor of Music and Theater at PVCC
… and a special appearance by HIT (Hamner Improv Troupe) to make nonsense of the proceedings.
A guest production straight from the Piedmont Virginia Community College Players, directed by Kay Bethea.
Doors will open at 7 and the show will start at 7:30.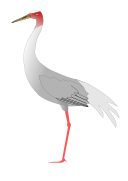 Admission is by donation.
Reservations are suggested – call 434-361-1999 and leave your name, number of tickets for which show and a contact phone number and we will call you to confirm the reservation.
PVCC is a member of the Central Virginia Theater Alliance; we are glad we have this opportunity for the PVCC drama students to perform off campus and for a broader audience to see what they are up to. For other CVTA events, please visit the website – www.theaterallianceva.org.
An earlier version of these shows is described at the Piedmont Council for the Arts blog.